IMMERGIS realises geo-localised and oriented images surveys on railways.
We operate this survey service with an Imajing technology, Imajbox©. We proceed to an automatic and continuous acquisition of geo-referenced and oriented high-definition images, from a few hundreds to several thousands kilometers. The mobile mapping system is embedded directly in the train cabin and positionned in the railway direction. The survey is used to realise areferencing system, as well as an accurate geo-localisation of all characteristic points of the rail network.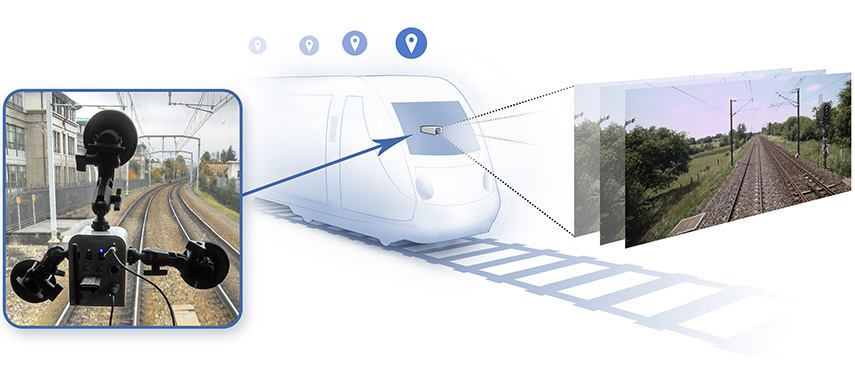 This image environment enables the production of:
an asset database (signs, road structures, level crossing, etc.)
a vegetation inventory
on demand specific database.
The surveys help rail infrastructures operators and managers to:
have a better overview of the rail network
anticipate rail projects.
IMMERGIS has already surveyed several thousands of kilometers of railways in France.